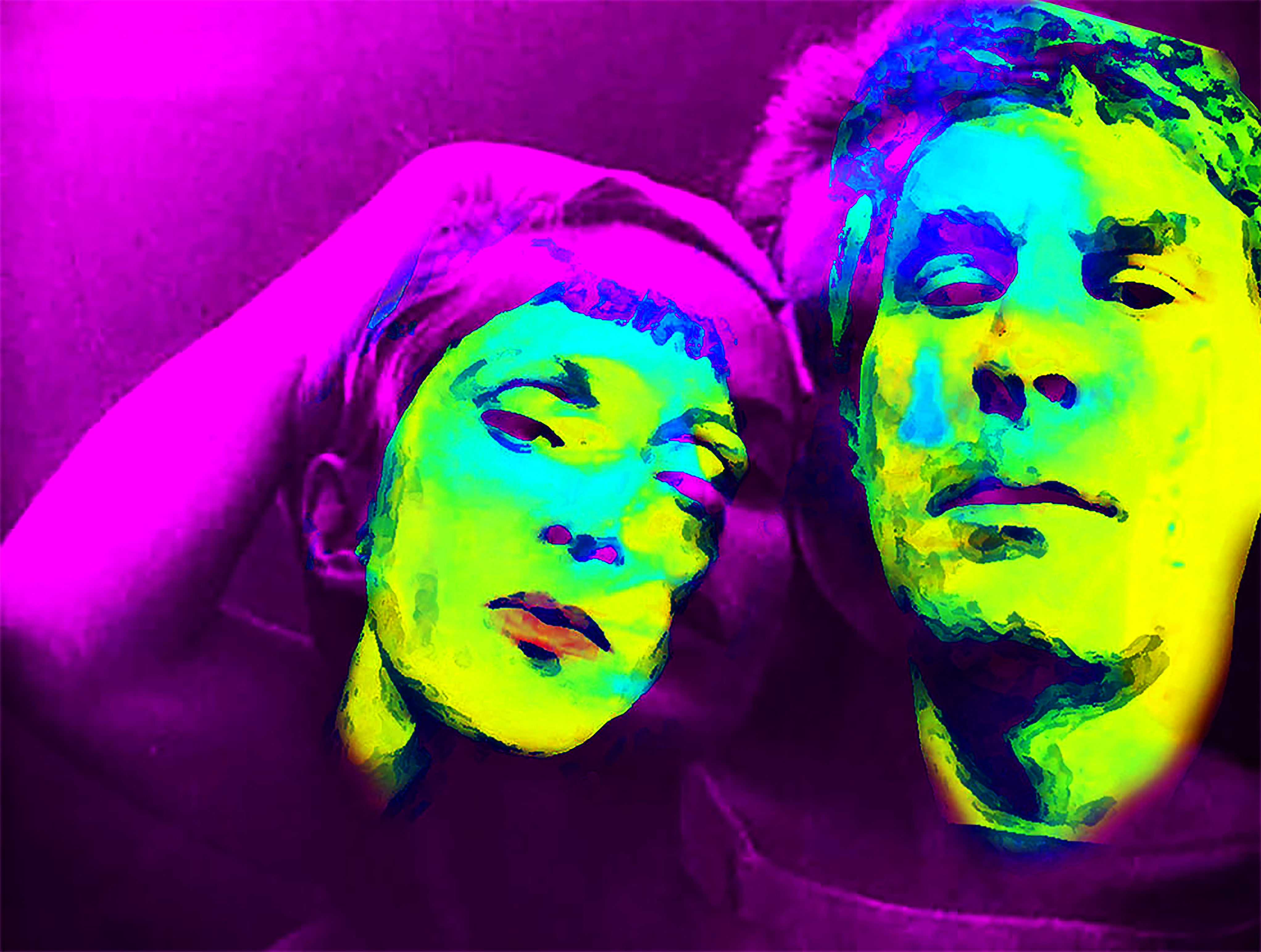 "Being independent helps to stand out. It's the case of Pre-Cog in the Bunker that after years of hard work and niche productions, they release an album for an American label with a strong track record.... If I have to find references [for the album] I opt for the aggressive American sounds of the mid-nineties: Cows, Hammerhead, Unsane…. Not so extreme in form, but in that direction." - Luca Frazzi, RUMORE Magazine (May 2020) [translated from Italian]
With a name inspired by Philip K. Dick's story "The Minority Report," Pre-Cog in the Bunker is a rock duo from Teramo Italy consisting of couple Antonello Recanatini and Miriam Di Sabatino. The band juxtaposes their interests in literary and cinematic science-fiction and cyberpunk with musical influences that include garage rock, punk, post-punk and traditional American blues.
After self-releasing an eponymous album in 2015, the band's second full-length album Response to Reality received a limited release on cassette in 2016 on Italy's Edwood Records. In 2019, the band teamed up with upstart USA independent label Sister Raygun Records to release a limited edition 7" vinyl EP Precog's Dream consisting of three songs from Response to Reality along with a re-release of the full album. In 2020, the band once again collaborated with Sister Raygun Records to release the their third full-length LP What If? 
Band:
Miriam Di Sabatino: drum & voice
Antonello Recanatini: guitar, synths & voice